Children and Young People
Service and Involvement
We try hard to ensure that children and young people are welcomed and included in the life of our church, and they play a significant part in the leadership of St John's. Children serve at the altar, read the lessons, pray the intercessions and act as Youth Wardens. Each month we have a Youth-led Service of the Word, which is led by the Youth of the church from the beginning.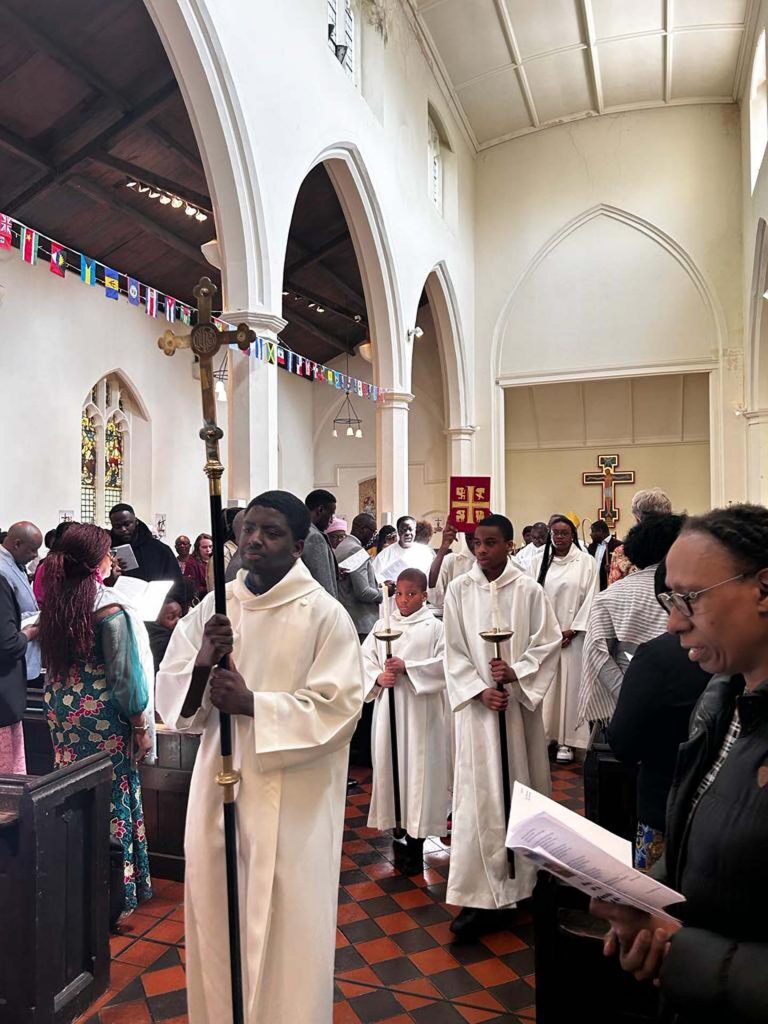 Junior Church
During the Sunday service we hold junior church. Children begin the service with their families and friends in the main church, then go to the Vicarage for their activities. They are brought back in time for communion. Junior church includes stories, activities and games to enable children to make friends, learn about the Bible, begin to pray and grow in faith. For children who might get a bit fidgety within the church service, we have a special area where they can sit with their families, do some colouring, draw a picture or play with quiet toys. We really don't want parents to feel worried about bringing children to church; they are welcome just as they are.
Special Events
We have a number of special events during the year for young people, including a Pancake party, Dedication Service, Harvest Service, Bonfire party, Christmas party and the Nativity Play.
Youth Leaders
St. John's Church has pioneered a Youth Warden scheme over the past five years. We firmly believe that when young people actively participate in leadership roles, and their ideas and opinions are listened to and valued, they will feel respected and encouraged to make further contributions. The benefits to the church and to the young people include increased and improved communication skills, greater commitment to the church from the Wardens and other young people, positive influences on the church's social environment and strengthened church spirit.
For more information on a youth warden's duties and code of conduct please click here.
Our current Youth Wardens are Olukorede Asunloye and Anu Adeniran