Getting married @ St. John's
Getting married in church is very special. Marriage is open to those who live in the parish or who have a qualifying connection to the church.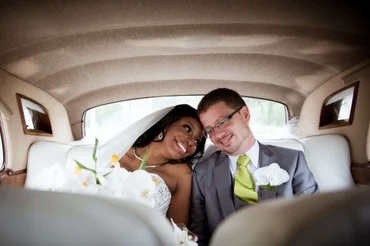 Would you like to get married here?
We warmly welcome all eligible couples wishing to get married at St John's. Your wedding will be one of the most important days in your life, and we will do all we can to make it a memorable and happy occasion so that your marriage begins on the firmest foundations. Couples arranging to be married at St. John's must have a series of meetings with the Vicar in preparation for marriage. We will take time to get to know you and your family and take care to plan the right marriage service for both of you. In addition, we will offer you support and space to prepare for the married life you will share. In all of this we will seek God's blessing for your life together.
With our bishop's permission we can conduct marriages for those who have been married before, and with such second marriages we will offer particular support and care in preparation for the big day. If you have children, we can make sure they feel included and involved.
Please click here to view our booklet for more information, or contact our parish office (office@stjohnsangelltown.church/0207 733 0585).
Banns of marriage application
This form may be completed by one of the partners on behalf of both.