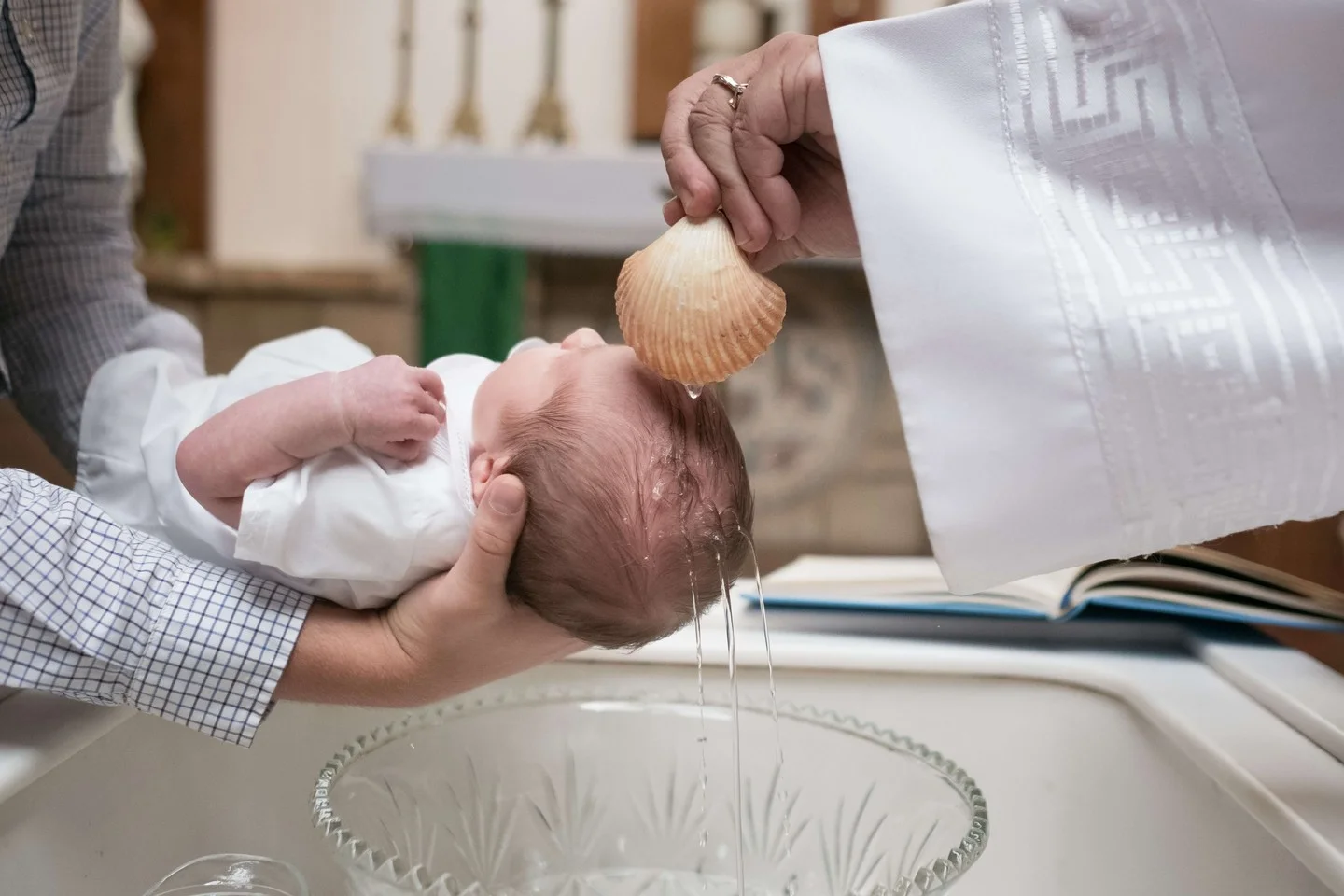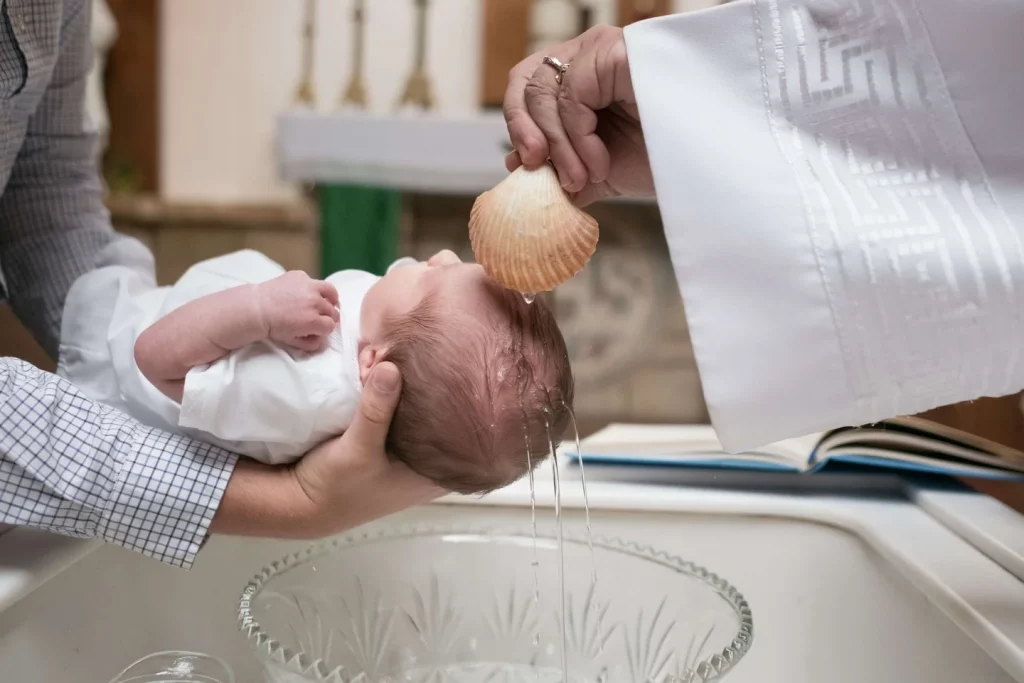 BAPTISM: Joining a Christian Community
Baptism is also known as Christening. Everyone is welcome to have their child baptised in their parish church.
In bringing their child for baptism parents make a decision to start their child on a lifelong journey of faith. Parents and godparents thank God for the gift of new life and promise to help and support the child in their growth in faith. The church also promises to welcome the newly baptised and to pray for them. We also welcome adults who want to be baptised. All baptisms take place during our 10.30am Sunday service, usually on the first Sunday of the month. We try to make sure we find a date that suits you and your family.
Considering Baptism?
If you would like to consider baptism, for yourself or for your child, come to one of our services and speak to one of the clergy team. We will then meet with you to help you prepare for this special celebration. The decision for baptism is never just a private relationship between God and an individual, it is a decision about joining the world‐wide Christian family. There are around 10,000 babies and children baptised in the Church of England every month and each newly baptised person joins a family of baptised Christians around the world. When a person is baptized they (or their families for them) will be declaring their intention to grow as a member of the Church. It is not possible to be a baptized Christian and not belong to a Church, we hope that you will feel welcome and able to grow within our church community here at St. John's. We are a diverse local community committed to learning more about God and his Son Jesus Christ, and praying for both our members and for the wider community. We are also committed to working together to change society so that it is a better place in which to live.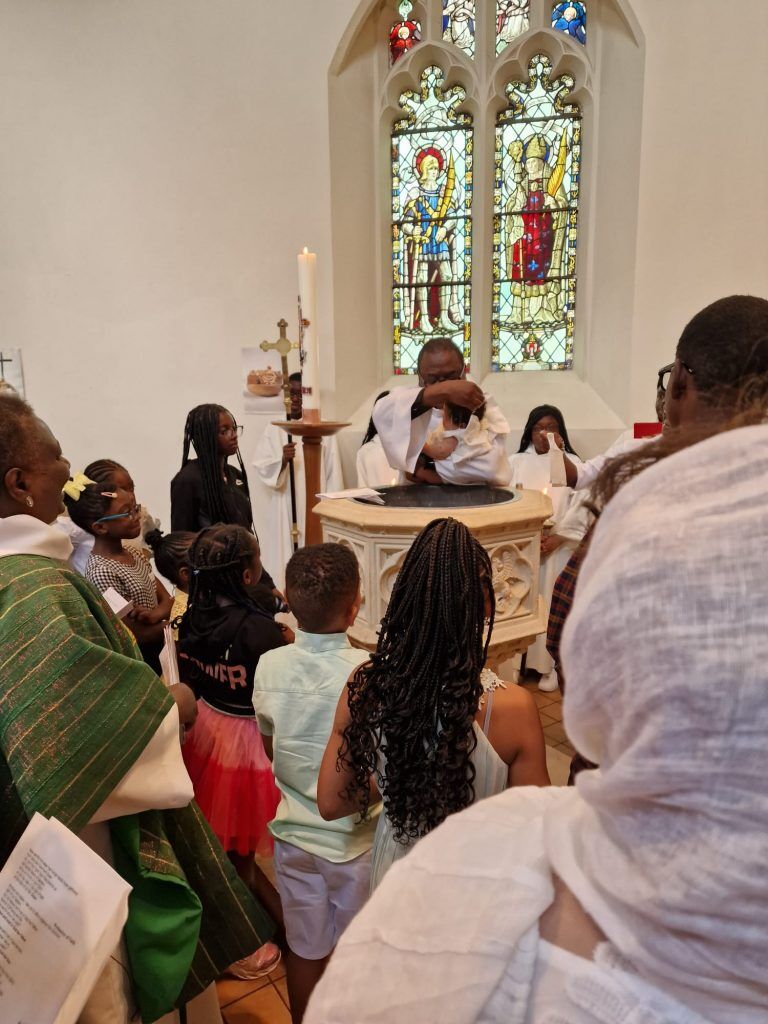 Who can be baptized at St. John's?
We are delighted to carry out baptisms for regular members of our congregation and for babies, children and adults who live within our parish boundaries. If you live outside the parish boundaries, we will either direct you to your local parish church where the baptism can take place, or we will explain the degree of commitment involved in becoming a regular member of our congregation. Please contact the office for any further enquiries on
office@stjohnsangelltown.church
/0207 733 0585).
Not Quite Ready for Baptism?
Consider a Service of Thanksgiving for the gift of a Child.
Many people seek baptism for their children because they want to give thanks to God for their child's arrival into the world. From a Christian perspective, it is right that they should want to do this, but, as can be seen from what has been said about baptism here, this is not what the baptism service is for. However, the Church of England provides a service of Thanksgiving for the Gift of a Child. As its title indicates, this service is about giving thanks for the miracle of new life, and it is not an alternative to baptism since it is not part of the process of Christian initiation. If a service of thanksgiving is held, baptism may then follow at a later date. The Thanksgiving service is designed to meet the needs of parents who see this service as a preliminary to baptism; who do not wish their children to be baptised immediately; or for those who do not ask for baptism, but who recognise that something has happened for which they want to give thanks to God.
Naming Ceremonies
The clergy team are often asked to attend traditional naming ceremonies that occur in different cultural traditions. These events combine Christian and local ethnic elements. These often happen eight days after birth. Sometimes, families that do not generally come to church would like a Christian presence at the naming of new members to their family to ensure a spiritual connection. These often occur at the home of the family. Please do contact the clergy (
office@stjohnsangelltown.church
/0207 733 0585) if you wish for them to attend the naming ceremony of the new baby in the family. They are generally very happy to do so.